Staff Corner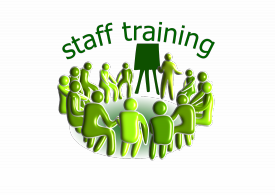 CURRENT AND PROSPECTIVE STAFF MEMBERS:

ALL staff members, including long-time veterans, returning staff, and first-time volunteers, must complete and submit a Camp Concern Staff Application, which includes references and clearances. Once applications are submitted, staff members ages 14 and older will also be sent a link for the Ministry Safe training that must be completed before their camp session begins.

Please follow this link to complete the Camp Concern Staff Application.
Staff members are asked to submit their application and references by May 30.

STAFF TRAINING DAY: There will be an in-person Staff Training Day on Sunday, June 4, at 3:00 pm at the Holiday Park Church of Christ. It will also be available over Zoom.

ALL staff members 18 years and older must have their clearances in order to volunteer at Camp Concern. Each staff member needs to obtain their Child Abuse History Clearance, their Criminal History Clearance, and if they've lived in PA less than 10 years, their FBI Criminal History Clearance.

Live in another state? The link below includes info for how to obtain your clearances to volunteer with children in Pennsylvania.

Follow this link for details about Pennsylvania's requirements:
Please download and read the UPDATED STAFF HANDBOOK before your session of Camp Concern.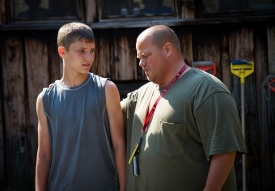 "Therefore, since through God's mercy we have this ministry, we do not lose heart.

Rather, we have renounced secret and shameful ways; we do not use deception, nor do we distort the word of God. On the contrary, by setting forth the truth plainly we commend ourselves to everyone's conscience in the sight of God." 2 Corinthians 4:1-2



Being a staff member at Camp Concern is a great honor and responsibility.

Many of us who work at Camp Concern feel that we get as much out of a week of camp as we put in to it, maybe even more! Many of our staff members attended Camp Concern as campers, were bitten by the camp "bug" (even bug spray can't keep this bug from biting!), and continue to attend camp as staff members.

Whether we are counseling 8 year olds with runny noses and dirty t-shirts...13 year olds with crushes and questions...or 16 year olds facing life's hard challenges...we take our jobs very seriously. Why? Because we love God, we love the ministry of Camp Concern, and we love the campers He lets us get to know each summer.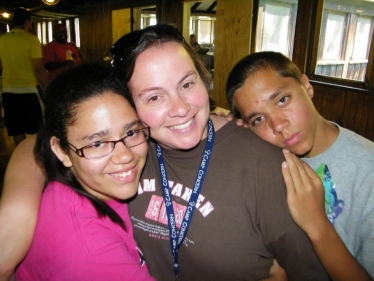 "Whatever you do, work at it with all your heart, as working for the Lord, not for human masters,
since you know that you will receive an inheritance from the Lord as a reward. It is the Lord Christ you are serving." Colossians 3:23-24
If you are planning to be a part of the Camp Concern staff, please know that you will be participating in an important ministry that has touched the lives of thousands of children, teens and adults throughout the years! Your willingness to serve the Lord and to give of yourself and your vacation time is proof of the strong love and commitment you have toward our Father. As counselors, it is our unique opportunity to show God's love to His children in everything we do at Camp.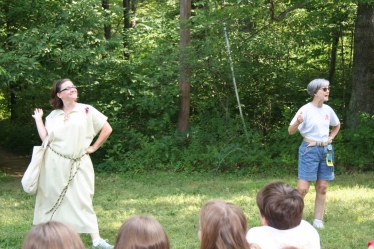 If you are interested in being a Camp Concern staff member, please contact the appropriate week's director:

Keith Wolfgong, Senior Week: kcwolfgong@comcast.net
Mickey Casey, Secondary: mickeydcasey@comcast.net
Mark Hatfield, Junior: hatfieldmj@verizon.net

Thank you for your willingness to join the Camp Concern family!