Camp Concern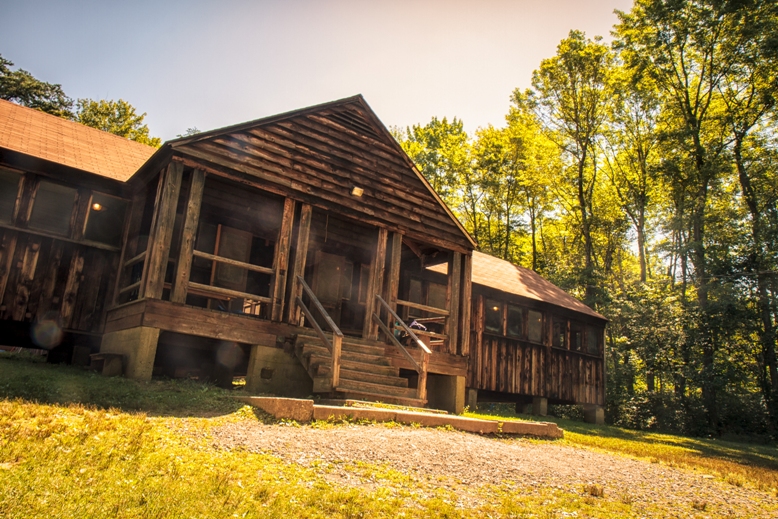 Camp Concern is held each summer for four weeks and one weekend at campsite #2 at Raccoon Creek State Park. It is directed, sponsored, and staffed by members of congregations of the Churches of Christ in western Pennsylvania, eastern Ohio, and the northern panhandle of West Virginia.

For more information, please email us at info@campconcern.org.

Here are the confirmed 2017 dates:

July 7 -- 9: College Age Retreat (ages 19-22)
July 9 -- 15: Senior Week (ages 15-18)
July 16 -- 22: Secondary Week (ages 13-14)
July 23 -- 29: Intermediate Week (ages 11-12)
July 30 -- August 5: Junior Week (ages 8-10)

** Staff Members: Please visit the Staff Corner page for information about the upcoming Staff Training Days and to download a copy of the Camp Concern Volunteer Application.**

Camp Concern Child Protection Plan
Camp Concern is in the process of implementing a new Child Protection Plan (CPP), modeled after the Kanakuk Child Protection Plan. Three of our board members attended an extensive training seminar for the CPP in February, and we are conducting trainings for ALL staff members between now and each camp session.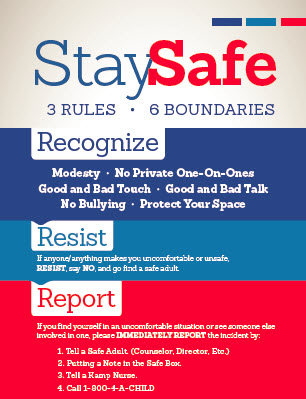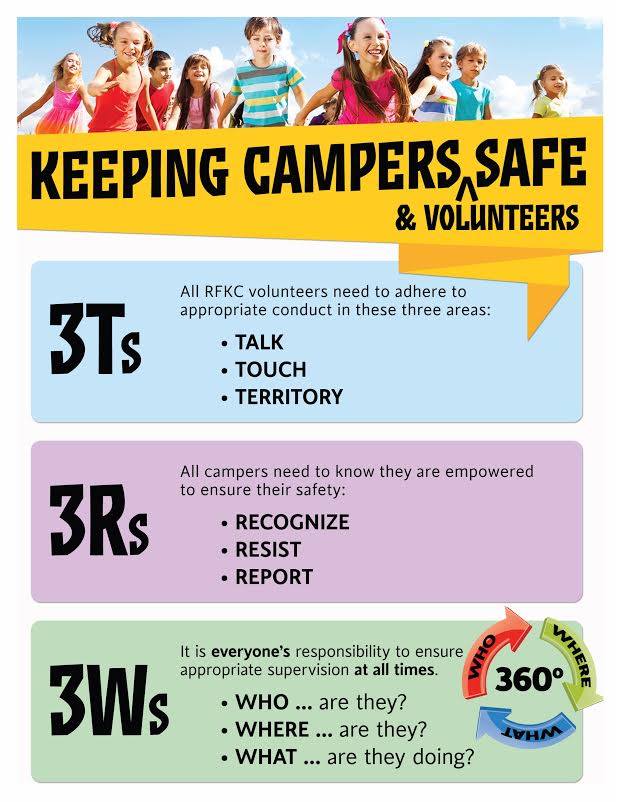 The following short video will be shown to campers before the start of each Camp Concern session, and directors will regularly communicate to campers (and staff) the importance of following the "3 Ts, the 3 Rs, and the 3 Ws." (Click the image to open a popup window with the video.)